Welcome to Cloisters Care Home
Crosby & Blundellsands, Liverpool
Our home is free from Coronavirus
Cloisters is a warm, welcoming home from home for all our residents. The detached, Victorian house is characterful and spacious, with landscaped gardens to explore and breathe in the fresh seaside air. We take pride in offering comfortable bedrooms and immaculate facilities to ensure every stay is personal and exceptional. We encourage residents to personalise their bedrooms and families to visit at any time. We provide two large living room and separate dining room – and always ensure that a cup of tea is on hand to welcome visitors.
Cloisters from The Tides group is a twenty-bed care home in Merseyside. It's situated in a quiet cul de sac, within five minutes' walk of Blundellsands railway station and bus route and just moments from the sea. There are churches within walking distance, catering for all denominations, and local amenities such as the library, parks, the seafront promenade and cafés are within easy access.
We're open for safe admissions, managing visits and routinely testing everyone. Our strict Infection Control Assurance measures are in place to safeguard our residents, colleagues and all visiting professionals. Weekly testing of all colleagues and monthly testing of all residents is being carried out as per current government guidance. New residents benefit from a personalised wellbeing plan during their initial 7-14 days and we welcome named visitors to help them settle in.
If you're a little unsure of what type of care is needed, or would like to move in as a couple, we're happy to help with the details.
Read more
Key Information
We make sure each resident experiences care that's as unique as they are. Which is why we offer a range of durations for individuals or couples.
Care Types
Residential Care
Dementia Care
EMI Care
Duration
Permanent Care
Respite Care
Day Care
Room Availability
Available
Daily Life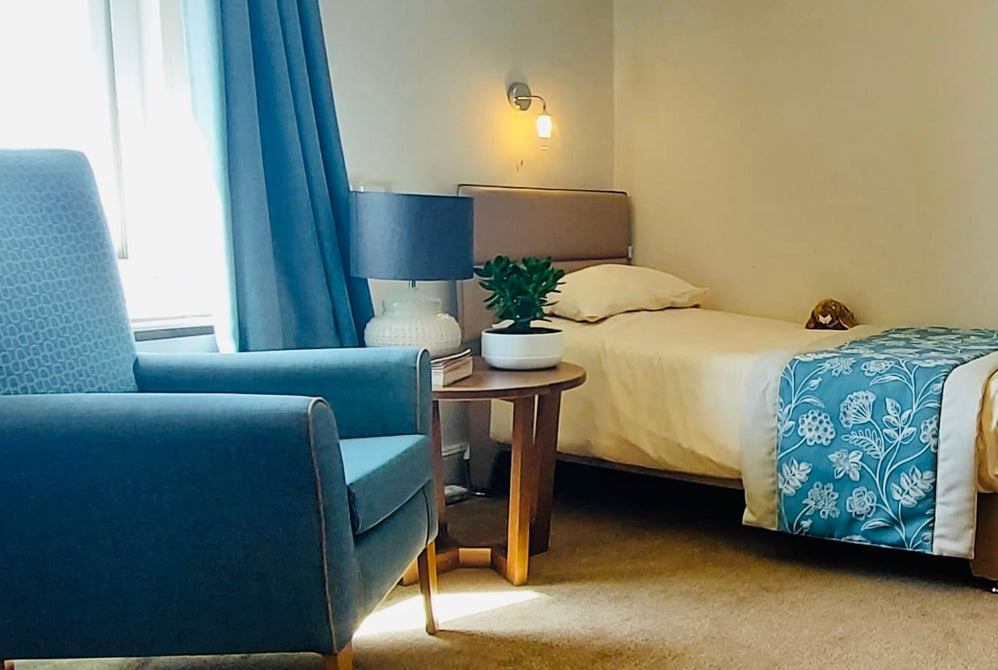 Keeping things personal
At Cloisters Care Home
Cloisters Care Home prides ourselves on the standard of care our team brings to each resident. We love learning as much as we can about the people we care for, so your loved one's time is tailored to their individual needs, interests and preferences. This can be as small as knowing when they like to wake up, to how they like their tea, and everything in between. We give as much independence as possible, letting individuals choose how to run the home and if they prefer dinner in front of the TV, or even dusting their own room, we'll make it happen. Just as putting their own stamp on their bedroom, we'll help them to personalise it with the things they love.
Meet the Manager
James McGoverin
I lead my professional Care Team in delivering the highest level of care and support for our residents. My commitment to professional development has equipped me well for my role here, where I work hard to ensure that those in my care lead happy and fulfilling lives, whilst maintaining choice over the care and support they receive.
I believe in maintaining strong relationships with residents and their relatives, and understand the important contribution that these relationships make to the successful running of a care home.
I feel that the Tides Care Groups philosophy matches up well with my own beliefs on care provision and I am committed to ensuring that all our residents continue to receive the high levels of care and protection they deserve. Cloisters Ethos is to care for all our residents as if they were are own family.
Meet the Team
The team at Cloisters Care Home have become family. Some have been part of the home since it first opened. Each member of the team takes the time to really get to know each resident and forms a close bond.
Testimonials
Families we're helping
All the staff are very caring, compassionate, hard-working and friendly.
C A Daughter of resident
As a family, we immediately felt the genuine warmth and care at Abbeycrest.
Lisa B Stepdaughter of resident
I have looked at many care homes. This is one of the best I have seen.
William B Husband of resident
Directions
Address
5 abbotsford Road, Crosby, Liverpool, L23 6UX
Local Area
Crosby Beach
Another Place by Anthony Gormley
Sonning Common
Blundellsands Park
Crosby Coastal Walk
Crosby & Blundellsands Station